Editors are the linchpens of the publishing process, taking the words of the authors and smoothing down the rough edges. The Editor's Corner will feature articles written by our editors, talking about upcoming books, Thomas Dietrich's universe, and their own works.
6.15.2018
Dana's Thoughts: 
Hello, folks! I'm Dana, editor of the Voodoo Rumors series. Alan asked me to pop in here and tell you all a little about myself. Blathering on without direction feels weird, though, so I'm gonna get playful about this. In true The Lizzie Bennet Diaries role play style, I'm going to interview myself!
Q: *Adjusts glasses* First of all, Dana, I'd like to thank you for being here with me today.
A: Oh, thank you, Dana, for having me. It's a real treat. Also, you make great tea. *Sips*
Q: You're too kind. Now, you are the editor for the Voodoo Rumor series, but that's not all you do, correct? You're a writer yourself, aren't you?
A: I am, yes. I current have five titles out, three in my fantasy adventure series—Skateboards, Magic, and Shamrocks—and three in my steampunk fantasy series—Broken Gears—the newest one of which, Raven's Cry, just came out in May.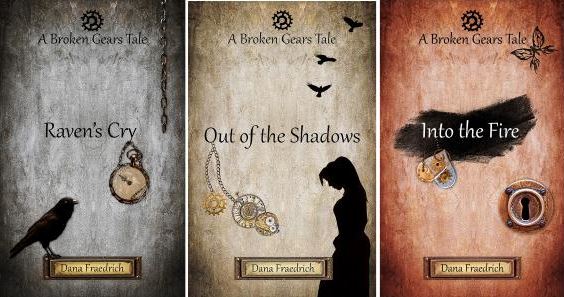 Q: I know this is a question writers get all the time, but for readers who don't know you, what got you into writing?
A: Um, nothing? Or maybe everything? I've always written stories and stuff that came into my head ever since I could read. If I felt inspired, I'd write. All throughout school, I wrote stories in my notebooks, and later on my smart phone. It's something I've just always loved to do and so did it. So I've always known I wanted to be a writer. I didn't take the step to actually pursue it, though, until 2012.
Q: Besides writing, how do you like to spend your time?
A: Reading, of course. And video games. If I'm playing something without much dialogue like Skyrim, I'll usually have an audiobook going while I explore dungeons or trek across that country. And my kiddos (dogs) are at all times by my side, so there's a lot of cuddles happening too.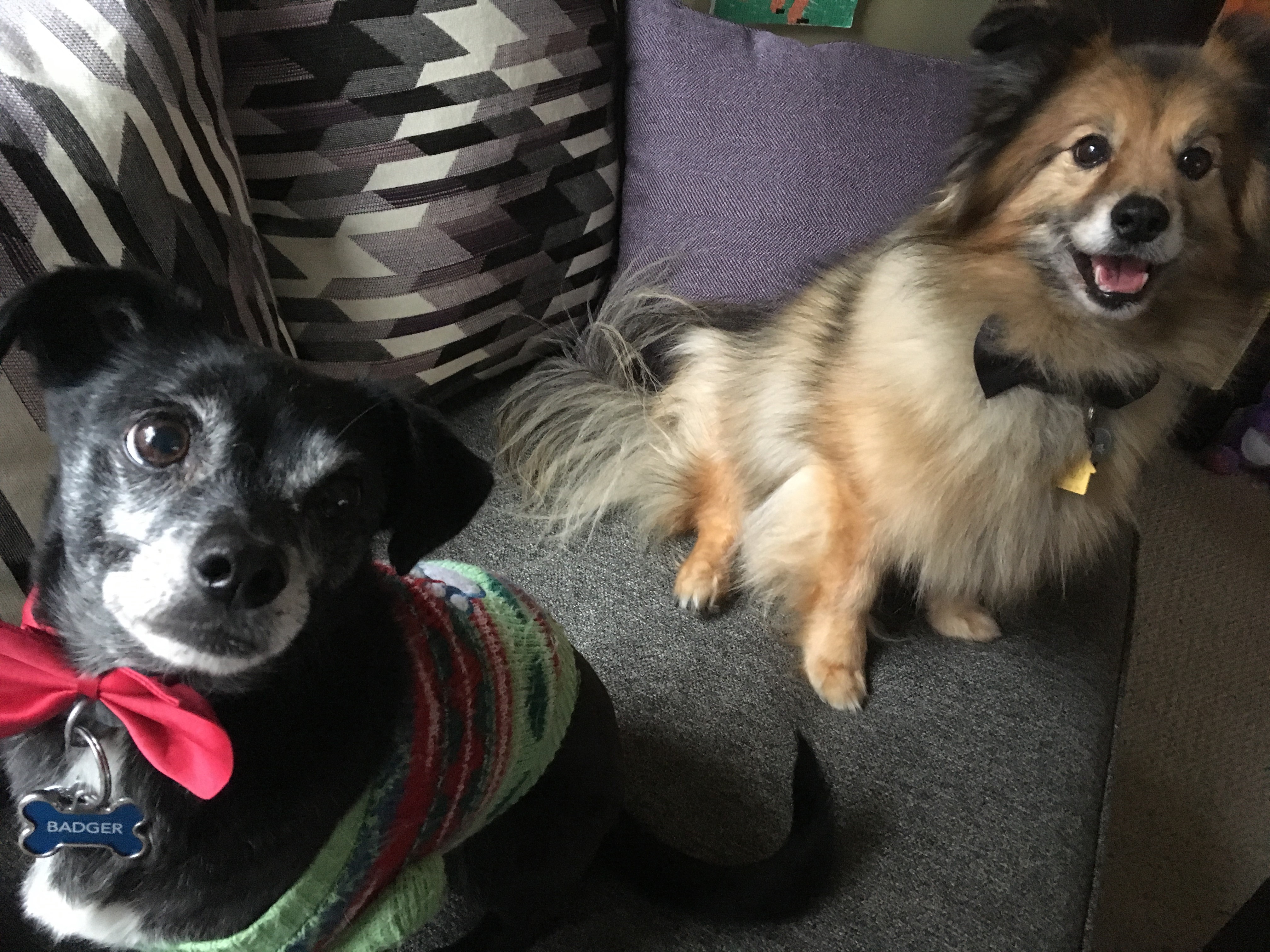 Q: And what's your favorite part of the writing process?
A: The characters and their interactions, for sure! All of my books have a broad cast of different personalities and backgrounds and agendas. I love pitting characters and their ambitions against one another, characters hiding things from one another. Character-driven stories are my jam!
Q: Me too. Then again, I am you, so that makes sense. Anyhow, given that authors have to market themselves as much as their books in this day and age, how to do approach this challenge?
A: Well, firstly, I hate marketing, so I avoid it as much as possible. I honestly just like talking to people, talking to them about books, whatever. Whether I'm meeting with people in real life or chatting on social media, I just try to be friendly and kind.
Q: You mentioned social media, so I take it you have a social media presence?
A: Mostly on Instagram, yes, as that's my favorite platform, but I interact on Twitter, Facebook, and Tumblr too. You can follow me on Instagram, Twitter, and Tumblr at @danafraedrich or at @wordsbydana on Facebook.
Q: Lovely. Is there anything else you'd like people to know before we end our little chat?
A: I do a lot of in-person events, so please have a look at my website to see if I'm gonna be in your neck of the woods anytime soon. The events can be found about halfway down the main page. And if you know of a book festival or something near you, feel free to drop me a line and let me know about it. You can also sign up for my VIP newsletter there and get access to VIP-only short stories and be the first to know about upcoming sales and giveaways.
2.12.2018
Dana's Thoughts: Paranormal meets film noire meets Nashville. That's the Voodoo Rumors series in a nutshell. Private Investigator and cheap liquor devotee, Thomas Dietrich isn't a likable guy, but he's one of the only people who knows about the earth's dark, seedy underbelly. Vampires, werewolves, and more–humanity is terrifyingly close to becoming monster chow. Dietrich apologizes for nothing and fights the things that go bump in the night whilst the city of Nashville sleeps in blissful ignorance.